Occupational Health Services
Whitsunday Doctors Service offers a range of Occupation Health services for new employment screening and health surveillance of current employees to prioritise the safety and wellbeing of employees. We provide high quality screening through a range of pre-employment and health surveillance medicals including but not limited to:
Coal Mine Workers Health Scheme Assessments (Coal Board Medicals)

Mine Rescue Medicals

Health Surveillance

Pre-employment Medicals

Rail Medicals

Commercial and Recreational Dive Medicals

Commercial Vehicle and Dangerous Goods Vehicle Licensing

Functional Capacity Evaluations and Screening
To make a booking for a Medical Assessment please call Whitsunday Doctors Service Airlie Beach on 07 4967 7700 and press 3 for Occupational Health or click the link below to create a booking request.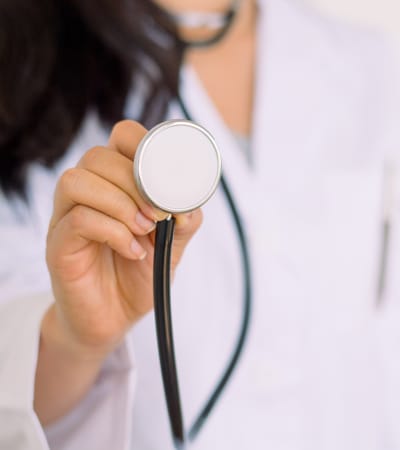 Fill out the form below to book in for a Medical
PRE-EMPLOYMENT MEDICALS
Pre-employment Medicals are essential during the recruitment phase for employers to identify the suitability of a potential employee for a specific position. They are used to screen individuals to identify risk factors that may influence their ability to perform their job safely and efficiently and meet the health and safety demands of the position. Pre-employment medicals can also benefit companies by reducing the risk of injuries in the workplace, reducing costs and incidents of insurance time, minimising downtime and medical leave, matching the demands of the job with capacity of the individual and alerting employees of unknown medical conditions to allow them to seek early treatment.
Click to Read More
CRYSTALLINE SILICA - HEALTH SURVEILLANCE
Crystalline silica (silica) is an abundant mineral found in many natural earth products such as sand, clay, stone, gravel, mortar and concrete and the majority of different rocks including marble, granite, limestone, slate and quartz. Silica dust is generated when these products are modified, either naturally or through mechanical processes, through methods such as crushing, sawing, sanding, polishing, drilling, cutting etc. These processes can produce silica particles so small that they can be inhaled deep into the lungs. These miniscule particles are called Respirable Silica dust particles and can cause detrimental health issues and fatal lung damage (Silicosis). Silicosis results in scar tissue development within the lungs which can have significant impacts on lung function.
Click to Read More
QLD COAL MINE WORKERS HEALTH SCHEME
A Queensland Coal Mine Workers Health Assessment, or more commonly known as a Coal Board Medical, is a health surveillance tool performed as part of the Coal Mine Workers Health Scheme (CMWHS) on all coal mine workers (prospective and current) for the detection of Pneumoniosis or Black Lung. A CMWHS assessment is required for any Coal Worker seeking employment or currently employed within a Queensland Coal Mine. CMWHS Medicals are required upon entry into the coal mining industry with review required at least once every five years.
Click to Read More
MINE RESCUE MEDICAL - ERT CMWHS
Mine rescue operations may be physically and psychologically challenging and often require rescue personnel to operate in undesirable conditions. ERT personnel may encounter environments with toxic atmospheres and poor ventilation and therefore may be required to wear self-contained breathing apparatus (SCBA) to safely execute mines rescue operations, increasing the risk of heat stress. ERT Personnel may also be burdened by a number of hazards and exposures.
Click to Read More
HEALTH SURVEILLANCE
Health surveillance, or biological monitoring, involves systematic health monitoring of employees with increased exposure to hazardous substances. This health monitoring is implemented for the early detection of negative impacts or health changes as a result of increased exposure to hazardous substances in the workplace. It can assist employers and medical practitioners to identify where intervention or control measures are required to minimise impacts on employee health.
Click to Read More
Fields marked by an asterix * are required
We're Here Whenever You Need Us