Mine Rescue Medical – ERT CMWHS
Mine rescue operations may be physically and psychologically challenging and often require rescue personnel to operate in undesirable conditions. ERT personnel may encounter environments with toxic atmospheres and poor ventilation and therefore may be required to wear self-contained breathing apparatus (SCBA) to safely execute mines rescue operations, increasing the risk of heat stress. ERT Personnel may also be burdened by a number of hazards and exposures including: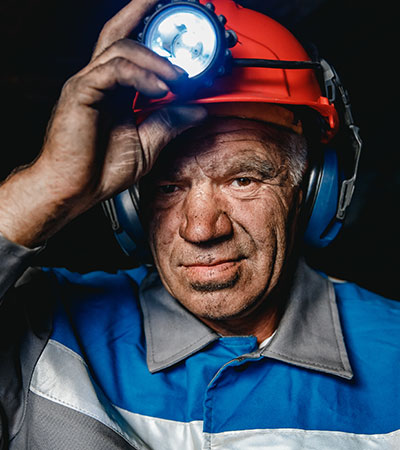 Heavy lifting of casualties, debris and fallen materials

Hauling heavy rescue equipment or casualties for extended distances

Working in rough terrain, awkward positions, confined spaces or areas with poor visibility

Enduring high stress situations with prolonged periods without food drink and medications
ERT personnel are required to maintain a higher level of health and greater physical capacity than personnel in normal mining operations to meet the physical demands of the positon. Mine rescue medicals are therefore assessed against more stringent conditions and criteria than the criteria of the standard CMWHS. Mines rescue medicals are also performed more frequently to ensure the higher level of health and fitness is being maintained.
ERT Mines Rescue health assessments are required
Every 2 years for personnel aged below 40 years

Every year for personnel aged 40 years and over
ERT Mines Rescue health assessments are performed in 2 parts
Part A: CMWHS Medical assessed under more stringent conditions
Part B: assessment of VO2max by Queens College Step Test.
Additional Testing Required
Electrocardiogram (ECG) (personnel aged over 35 years)

Cardiac Risk Score (personnel aged over 35 years)
To make a booking for a Mine Rescue Medical assessment please call Whitsunday Doctors Service Airlie Beach on 07 4967 7700 and press 3 for Occupational Health or click the link below to create a booking request.

Identification
Drivers License
Medicare Card

Recent Lab Results
Bring any previous results that the Doctor has asked for that will be beneficial to your next visit

Questions
You have questions, don't be afraid to ask them
We're Here Whenever You Need Us